PRODUCT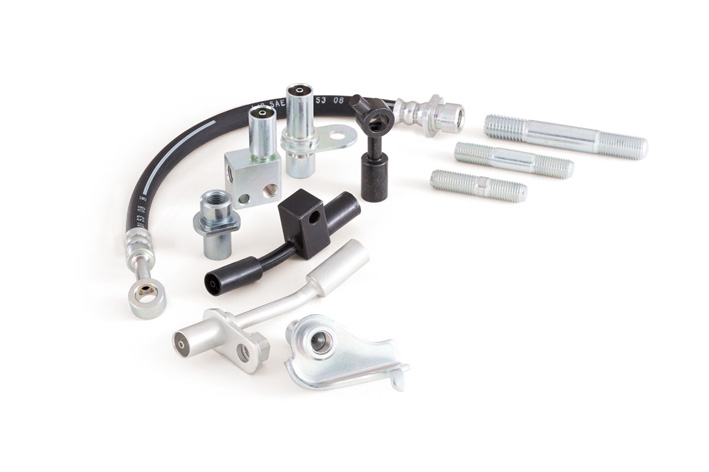 BRAKE HOSE END FITTINGS
After brake hose end fittings are attached to the left and right ends of rubber hose,
this is then connected to the brake caliper.
A range of brake hose end fittings are being manufactured,
including female types, male types and banjo types.
OTHER FORMING AND CUTTING PRODUCTS
The manufacture of OCV related parts, stators, yoke and dowel pins, pin balls,
plungers and other forming and machined products, as well as various deformation processed products.